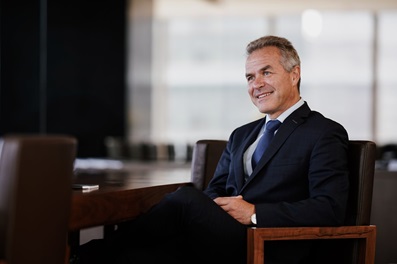 Interview d'Eric Borremans, responsable ESG chez Pictet Management, par Pascale Baussant (Présidente de Baussant Conseil)
Pascale Baussant : Pouvez-vous nous présenter votre parcours ?


Eric Borremans : Titulaire d'un diplôme d'ingénieur de gestion de la Solvay Brussel School of Economics and Management ainsi que d'un MBA en gestion environnementale de la Columbia Business School (New York), j'ai débuté ma carrière en 1992 au sein d'Environmental Resources Management (ERM). En tant que consultant à Bruxelles et directeur technique à Oxford, je conseillais des sociétés multinationales et des organismes du secteur public sur les questions d'environnement, de santé et de sécurité. Après deux ans à diriger les services de recherche du groupe Sustainable Asset Management (Zurich) et 11 ans au sein de BNP Paribas Investment Partners à Paris, à la tête de la recherche ESG et de l'exercice des droits de vote, du développement de produits ISR et de la responsabilité sociale de l'entreprise, j'ai rejoint Pictet Asset Management en 2013.
Aujourd'hui, en tant que spécialiste en développement durable, je suis en charge de l'élaboration et de la mise en œuvre des stratégies d'investissement durable de Pictet AM. En outre, je suis membre du FTSE Environmental Markets Advisory Committee et siège au comité des normes de la Climate Bonds Initiative (CBI).
Pascale Baussant : Pouvez-vous nous détailler l'approche de votre maison en termes d'investissement responsable ?
Eric Borremans : Le développement durable et l'investissement responsable sont des valeurs portées chez Pictet par l'ensemble de nos associés. La responsabilité est au cœur de tout ce que nous faisons, à commencer par notre cadre d'investissement. Cela implique qu'il faut faire preuve de responsabilité et d'intégrité non seulement envers la génération actuelle et les générations futures, mais aussi envers l'économie réelle et le reste du monde. Voilà la définition d'une véritable pensée durable.
Depuis plus de vingt ans, nous sommes reconnus pour notre approche environnementale de l'investissement thématique à l'image de nos fonds Pictet-Water et Pictet-Clean Energy, lancés respectivement en 2000 et 2008. En tant qu'acteur engagé, nous limitons autant que possible l'impact direct de nos activités. Ainsi, le groupe Pictet a atteint la neutralité carbone depuis 2014 et nous avons lancé en 2018 une importante campagne visant à réduire notre consommation de plastique à usage unique. Plus tôt, en 2008, les associés avaient créé le Prix Pictet qui récompense chaque année un photographe pour son travail sur le thème de la durabilité.
Notre engagement s'est étendu à l'ensemble de nos stratégies d'investissement. Nous incluons l'analyse des critères ESG dans nos processus d'investissement afin d'améliorer les performances et/ou d'atténuer les risques, mais également dans nos outils de gestion du risque et de reporting pour maintenir des niveaux élevés de transparence et redevabilité.
Depuis 2010, en partenariat avec les scientifiques du Stockholm Resilience Center, Pictet Asset Management a développé une méthode baptisée Concept des 9 limites planétaires, évaluant l'impact environnemental des sociétés détenues en portefeuille. Nous sommes convaincus que les critères environnementaux, sociaux et de gouvernance (ESG) peuvent nous aider à prendre de meilleures décisions d'investissement à long terme pour nos clients. Nous croyons au capitalisme responsable et faisons preuve d'une grande ouverture d'esprit dans notre vision de l'économie et de ses interactions avec la société civile et l'environnement.
Pascale Baussant : Un conseil à donner aux épargnants ?
Eric Borremans : Dans le cadre de la sélection d'un fonds responsable, je pense qu'il est important de considérer l'intégralité du processus décisionnel d'un gérant de fonds, ainsi que la politique interne et les contraintes qu'il choisit de s'imposer.
L'obtention du label ISR est une première étape, cependant celui-ci n'impose pas d'exclusion sectorielle. Un récent rapport de l'ONG Reclaim Finance dénonce la forte exposition de certains fonds labellisés ISR aux énergies fossiles ou à l'armement. C'est la responsabilité de chaque asset manager de définir précisément son cadre d'investissement, de lister ses exclusions, de modéliser la notation des critères sociaux et l'évaluation de l'impact environnemental des sociétés qu'il analyse.
Ces éléments dépendent en grande partie de la conviction profonde des dirigeants de structures de gestion, appréciable bien au-delà du cadre de la gestion, et qui constitue l'essence d'un acteur engagé.
H24 : Pour en savoir plus sur les fonds Pictet AM, cliquez ici.