CAC 40 Perf Jour Perf Ytd
Diversifiés / Flexibles
Perf. YTD
OPCVM Absolute Return
Perf. YTD
Un très beau CV AXA prend la tête de CPR AM…
Publié
le jeudi 22 juillet 2021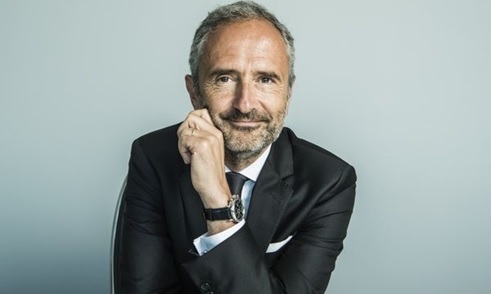 CPR AM a annoncé la nomination d'Olivier Mariée au poste de Directeur Général.
Il devient également membre du Comité Exécutif d'Amundi.
Olivier Mariée a effectué sa carrière au sein du Groupe AXA. Il dispose d'une connaissance approfondie de la clientèle et du marché de la gestion de patrimoine.
1992 : Il entre dans le Groupe AXA en tant que Manager commercial dans le réseau Agents Prévoyance & Patrimoine d'Axa France. En 1997 : Il est nommé Directeur de la Gestion Privée d'AXA Investment Managers.

De 1999 à 2012 : Il occupe plusieurs postes à responsabilité dans la Direction Marketing & Communication du Groupe AXA, en France, au Japon et au Royaume-Uni.

2012 : Il est nommé CEO d'AXA Wealth Management et Directeur Métiers & Distribution Epargne au sein d'AXA France où il supervise les activités de 3 500 collaborateurs. Il a notamment participé activement à la création et au développement d'Axa Wealth Europe au Luxembourg.

2017 : Il prend la tête de la Direction Commerciale d'AXA France qui regroupe 4 500 collaborateurs.

Janvier 2020 : Il devient Directeur Général de Direct Assurance (marque commerciale de la compagnie d'assurances Avanssur créée en 1992, filiale à 100 % du groupe AXA).
Olivier Mariée
Très honoré de prendre la Direction Générale de CPR Asset Management, une entreprise dotée d'une expertise et d'un savoir-faire remarquables et de rejoindre le Comité Exécutif d'Amundi. Un nouveau challenge professionnel passionnant au sein d'un groupe leader dans la gestion d'actifs en Europe.
Quelques réactions à cette nomination...
Matthieu Bébéar, Chief Business Officer for AXA INM & Strategic Development Officer for Latin America, Asia and Gulf region chez AXA
Bravo Olivier , magnifique job ! Je suis sûr que tu vas apporter beaucoup à cette belle entreprise. Garde tes qualités humaines qui te caractérisent si bien en plus de la connaissance très fine du marché et des attentes clients. All the best
Jean-Laurent Granier, Member of the Group Management Committee of Generali - CEO of Generali France - Vice-President of Generali Spain
Félicitations Olivier ! Beau développement
Laurent Sécheret, Global Head of Communications, Executive Committee Member chez Candriam
Congrats Olivier ! Welcome back dans le monde merveilleux de l'AM. Have fun.
Audrey Koenig, Directrice Générale de Natixis Wealth Management
👍
Karim Carmoun, Président de Robeco France
Félicitations Cher Olivier, pour ce très beau challenge. Je te souhaite un bel envol et une grande réussite dans tes nouvelles fonctions. A bientôt
Pour en savoir plus sur CPR AM, cliquez ici.
---