CAC 40 Perf Jour Perf Ytd
Diversifiés / Flexibles
Perf. YTD
OPCVM Absolute Return
Perf. YTD
Un événement qui a fait le buzz hier soir sur Twitter…
Publié
le vendredi 1 avril 2016
Le Groupe Oddo a présenté hier soir « The Ladies Bank » devant un public essentiellement féminin.
Philippe Oddo était évidemment présent mais il n'avait pas oublié d'inviter le philosophe Raphaël Enthoven pour séduire son auditoire :)

D'après le communiqué :
« The Ladies Bank » est née de la volonté du Groupe Oddo et Cie d'impliquer ses collaborateurs dans la recherche de l'innovation et de s'inscrire dans une démarche d'intelligence collective, à travers un appel à projets auquel ont participé plus de 70 collaborateurs pour une trentaine de projets.
Plusieurs collaboratrices du Groupe Oddo, Daphné Renault - Responsable Juridique, Aude Lucas - responsable Web et Nouvelles Technologies, Yasmina Brasseur - Ingénieur Patrimonial et Alix de Renty - Banquier Privé se sont ainsi lancé le défi de proposer aux femmes, une banque qui leur donne envie de s'intéresser à leur patrimoine.

Elles ont imaginé une banque qui s'adresse aux femmes et se préoccupe de leurs demandes spécifiques.
« The Ladies Bank » c'est aussi un réseau de femmes réunies autour d'une volonté commune : jouer un rôle moteur et positif dans la gestion de leur patrimoine et dans l'environnement économique plus généralement.
Des conférences thématiques, des événements dédiés et de nouvelles perspectives feront partie de l'accompagnement pour rapprocher les femmes de la banque.
Quelques phrases relevées sur Twitter :

« Ce n'est qu'en 1965 que les femmes ont été autorisées à ouvrir un compte bancaire sans l'autorisation de leur mari » Daphné Renault, Responsable Juridique chez Oddo
« Philippe Oddo ouvre Les Ladies Bank en félicitant 3 femmes à l'origine du projet » Aziliz de Veyrinas, Directrice Commerciale Adjointe Event au Figaro
« Nous allons construire des solutions concrètes à vos problématiques » Yasmina Brasseur, Ingénieur Patrimonial chez Oddo
« Bravo pour ce lancement excellente idée ! Une banque dédiée aux femmes et surtout à toutes les Femmes ! » Mélanie Pasquier, Twitteuse
« En tant que banquier privé, je vois qu'il y a un besoin inadressé dans le conseil patrimonial à destination des femmes » Alix de Renty, Banquier Privée chez Oddo
« Notre défi : comprendre ce qui les éloigne de la banque et leur donner envie de s'intéresser à leur patrimoine » Daphné Renault
Quelques phrases de Raphaël Enthoven :
« Parler de spécificité féminine revient à présumer que les femmes sont une espèce à part »
« La discrimination positive reste une discrimination »
« L'évidence qui n'est pas une vérité, c'est une définition de la femme »
« Remplacer patrimoine par matrimoine... »
Et en conclusion, il cite Platon : « Les femmes sont les porte-parole du manque »...


Entre le comité Oddo "classique" et le comité Ladies Bank, à vous de choisir ;)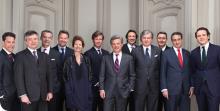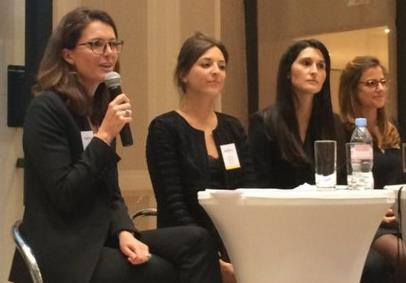 ---