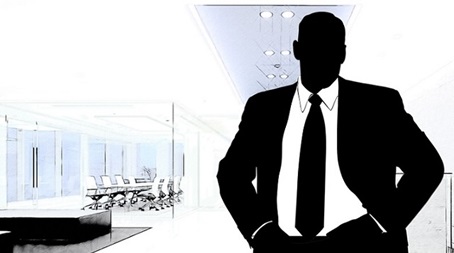 Qu'est-ce qu'on est bien quand on est investi dans un fonds géré par une star… sauf quand elle part !
Faut-il rester, ou prendre son argent et partir en courant ? (Take the money and run).
Pourquoi est-ce si compliqué de prendre une décision ?

Le statut de gérant star revêt plein d'attributs. On pourrait disserter longtemps car la Star est par définition « à part ». En tout cas,
Ce statut suppose de la flexibilité, la prise régulière de risques importants avec des paris forts, et une gestion volatile. Le gérant star (ou la gérante star) est également séduisant et il arrive à créer une relation spéciale avec les investisseurs.
Sa personnalité, et la part d'affect dans la décision d'investir dans son fonds, troublent la réflexion dès l'annonce de son départ.
On peut décider de vendre la moitié tout de suite et attendre ce que produira l'avenir. Mais n'est-ce pas se placer dans une position « assis-debout » ? Si la gestion se révèle aussi bonne qu'avant, c'était une mauvaise décision. Et si la gestion devient mauvaise, c'était aussi une mauvaise décision.
La liste est longue des gérants très performants qui sont partis…
...avec aussi de grandes disparités dans les résultats délivrés postérieurement par les fonds laissés « orphelins ».
Dans certains cas, un nouveau gérant arrive auréolé de ses éclats dans une catégorie qui est une partie de l'univers du fonds à reprendre : y arrivera-t-il ? Tiendra-t-il la pression ? Pourtant, le talent n'attend point le nombre des années selon la citation fameuse (Rodrigue, dans Le Cid de Corneille). Pourquoi ne pas faire confiance à quelqu'un qui semble prometteur ?
Dans d'autres cas, un autre gérant star (ou une gérante) remplace celui sur le départ. Saura-t-il endosser la philosophie d'investissement ? Et s'il « embarque » sa propre stratégie, pourra-t-il faire venir d'autres membres de son équipe ?
Il y a des situations extrêmes où aucune réponse satisfaisante ne pourra se présenter

Quand Peter Lynch quitte la gestion du fonds Magellan de Fidelity Investments en 1990 avec 29% annualisés depuis 1977, il n'existe personne lui arrivant à la cheville.
Heureusement, la plupart des départs peuvent s'analyser avec un peu de méthode

Voici quelques clés pour évaluer l'intérêt de rester investi quand le gérant star quitte le navire :
La stratégie de la nouvelle équipe correspond-elle aux critères utilisés lors de l'investissement initial ?
Le nouveau gérant a-t-il un style de gestion différent ?
La gestion bénéficie t'elle d'un dispositif robuste d'analyse financière et de contrôle des risques ?
Les flux sortant après l'annonce du départ sont-ils importants en regard de l'encours géré ?
La rotation du portefeuille est-elle élevée, une mesure déterminante quand le style d'investissement est réputé rester constant ?